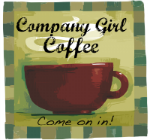 Happy Friday!
I don't really have much of a post today I guess, I just wanted to share a picture with you.
It took me about 10 shots with a squirmy baby in low light, but I came away with one great image.
Isn't he a doll??!? Of course, I am a bit biased. ;)
Can you believe Christmas is only 12 days away!?! EEEEEEK!! I have so much to do! Are you done with shopping yet? I made my Amazon order yesterday - I certainly hope everything gets here on time. Otherwise our tree really will be bare. We only got a couple of things for each of the boys. I have to clean my house top to bottom, finish up some client proofing and figure out all the things I want to bake for the family that will be visiting.
My favorite part of the holidays, besides the music, is the food. I love baking and cooking. I have kind of unofficially put myself in charge of sweets -
I seem to get carried away with them each year.
What is your favorite holiday sweet treat? Care to share a recipe?
Ok, so I guess I did sort of have a post...
Happy Company Girl Coffee!
Until,
D :)