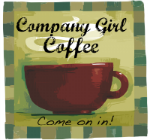 Happy Friday!
Come in, poor yourself a cup and have a seat (if you can find one - just shove those blocks out of the way).
Ahhhh
!
How was your week? The usual stuff over here; still super busy, still got lots on the "to do" list and still have a trashed house. Oh well. I did take the time on Monday (or was it Tuesday) to just get the kitchen clean. My goal was to do a room a day, but the rest of the week has gotten away from me and well.... at least I had a clean kitchen for a couple of days.
So this weekend should be busy, and sometime between Sunday and Wednesday I hope to travel to Houston to do a newborn session for my friend's twin baby girls! I am so very excited!
If you visited the
Musing Mommies
, you read that I suddenly have little veggies in my fall garden! I can't wait to start harvesting! I planted a lot of beans this time in the hopes of growing something that my little Port will eat. He is 17 months old now, and by far the pickiest eater I've seen. We got so lucky with Kiddo (5yrs). He would try anything and he still, to this day, eats just about anything I serve him (except tomatoes, onion and rice). Kiddo loves green veggies and will usually choose them over french fries at a restaurant. He loves all kinds of fruit too - that kid is awesome when it comes to eating.
Port on the other hand, well dang. I am having the hardest time with him! He will eat chicken nuggets (I know, bad Mommy), mac-n-cheese (sometimes), string cheese, hot dogs, corn, beans (red only), bread, apples, pears, blueberries (sometimes) and almost any kind of muffin you feed him. NOTHING else! He used to eat pasta with both cream sauces or tomato sauces, and now it's hit and miss. Don't even THINK about putting something green in front of him. This week I made spaghetti with some
tri
colored pasta and he ate it all except for the green pasta. Stinker!
So I guess I am going to be baking a lot of muffins for him. I made some banana pumpkin muffins a couple of weeks ago that he loves. I keep them in the freezer and just pull one out for him when he won't eat the dinner I make. I am thinking zucchini, blueberry, apple, maybe sweet potato or carrot - I need to start searching for recipes. Oh and he will eat some crackers and the marshmallows out of the Lucky Charms cereal, but I don't really count that as proper nutrition. ;)
And before you even suggest it - I refuse to mess up the holy brownie by putting beans or spinach in them. I will not do that to a brownie!
lol
!
So, as the experts advise, I continue to offer and offer and offer and hope that one day he will eat a piece of broccoli... any other ideas as to what might work?
Thanks for stopping by! I hope you have a wonderful weekend. :)
Until,
D :)